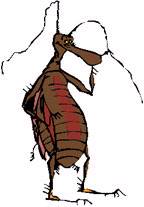 MonsterFlea.net
Your Guide to Trade Days and Flea Markets on the Web
Sponsored by Trade Days on the Web: The only resource committed to driving high volume traffic and customers to the Trades Day community. Please email Trade Days on the Web for the following services:
Economical Web Design
Web Hosting for Small Businesses
Vendor Database Creation for Management Offices
BEST FLEA MARKET IN THE STATE OF TEXAS!

Austin County Flea Market, Austin, Texas

Location: Austin, Texas

Where: 9500 U.S. 290 East, 5 miles east of IH-35
Phone: (512) 928-2795
When to Go: 9 a.m. to 5 p.m., weekends

The largest flea market in the state of Texas, the Austin County Flea Market includes a stage show, display and entertainment areas. In this market's 130 acres of 550 covered spaces, one can peruse fresh produce, antiques, electronics, herbs and spices, new and used clothes and even pets (giving new meaning to "flea" market). Expect to see and hear live music.
TEXAS FLEA MARKETS BY CITY
http://www.txantiquemall.com/shows.htm